Restored Fronte LC50 Brings Suzuki's History to Life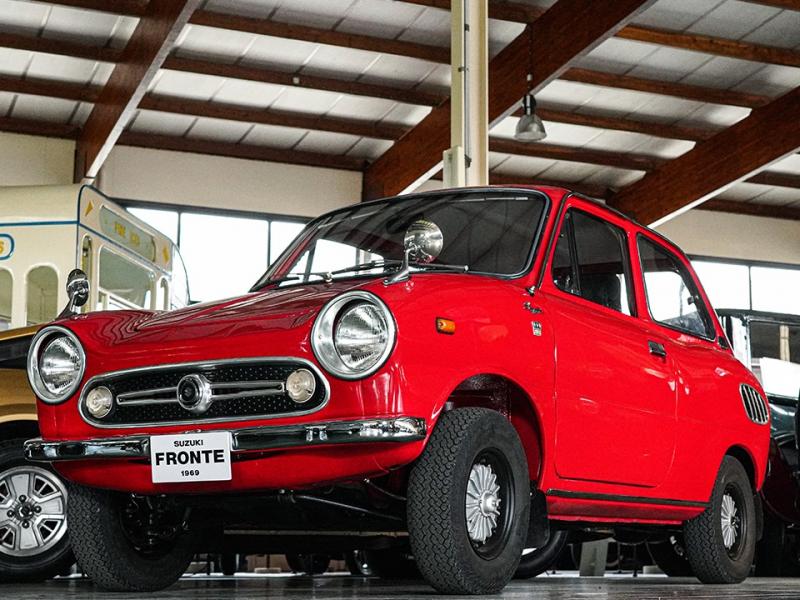 2022, March 04
Searching for a way to draw attention to Suzuki's century-long history, N.V. Suzuki Belgium S.A. found an aging, three cylinder, 2 stroke, rear engine Fronte LC50 and decided to nurture it back to its vigorous youth.
A half century ago, the four seater saloon was one of only 1000 of this model imported into Europe, with fewer than 300 sold in Belgium. Neglected for years, the engine no longer worked. Sections of the body were corroded. Replacement parts were very difficult to find. But the team in Belgium knew they had a diamond in the rough.

First they had to take the LC50 apart and completely disassemble the engine. The pistons were stuck in the engine block so they placed it in a tub of cola, and after a weekend of soaking, were able to pull the pistons free.

Searching for replacement parts, the restorers had trouble locating a distributor head. Then, one day, a long-retired dealer tuned in to a TV program that included a segment on Suzuki Belgium's restoration project. He immediately called Suzuki and sold a distributor head he had in his possession.
For parts that were not available, the team called on the famous Mahle factory in Germany to machine replacements. Despite some weak spots, after the body was sandblasted, repaired and painted, everyone was impressed with the quality of the steel and how it had held up for over 50 years.

With restoration complete in August, the "good as new" Fronte LC50 will be used for PR activities and takes its place in Suzuki Belgium and Luxemburg's classic car collection. When not out for other shows and exhibits, the LC50 will join the Suzuki corner of the Automobile Museum Mahymobiles, a famous car museum with a big collection of classic cars. That frontier spirit was alive a half century ago and the enthusiasm of the LC50 restoration project demonstrates that the same vibrant spirit is alive today.
Back to the list