Suzuki achieves over 80 million units sold worldwide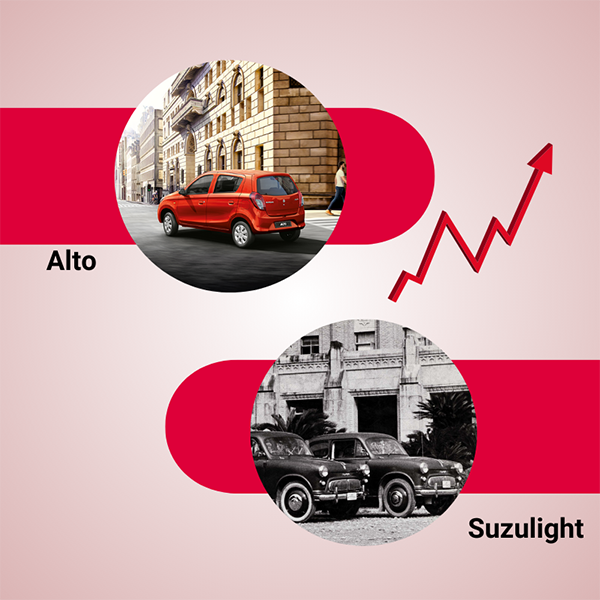 2023, October 25
Suzuki Motor Corporation (SMC) has achieved cumulative worldwide sales of 80 million units by the end of August 2023. Sales break down as follows: 28.9 million units in Japan and 51.27 million units abroad.

Since the launch of the first mass-produced mini-vehicle in Japan with the "Suzulight" in October 1955, Suzuki has been offering creative products that meet customers' needs, in line with the innovation and development of mini-vehicles. Overseas sales began with the export of this model in 1959.

Today, Suzuki has 15 automobile production sites in 10 countries, including Japan. Suzuki cars are enjoyed in 184 countries and regions around the world.

The Alto, launched in 1979, accounts for 20% of the 80 million units sold. In the 44 years since its launch, the Alto has become one of the most popular and iconic models among Japanese mini-vehicles. Initially acclaimed in Japan, the Alto has gone on to expand worldwide, particularly in India, where it has made a significant contribution to Suzuki's sales in the country.

Suzuki will continue to promote manufacturing by focusing on customers worldwide and providing quality products that meet the needs of each region.

Source: https://www.globalsuzuki.com/globalnews/2023/0929.html
Back to the list